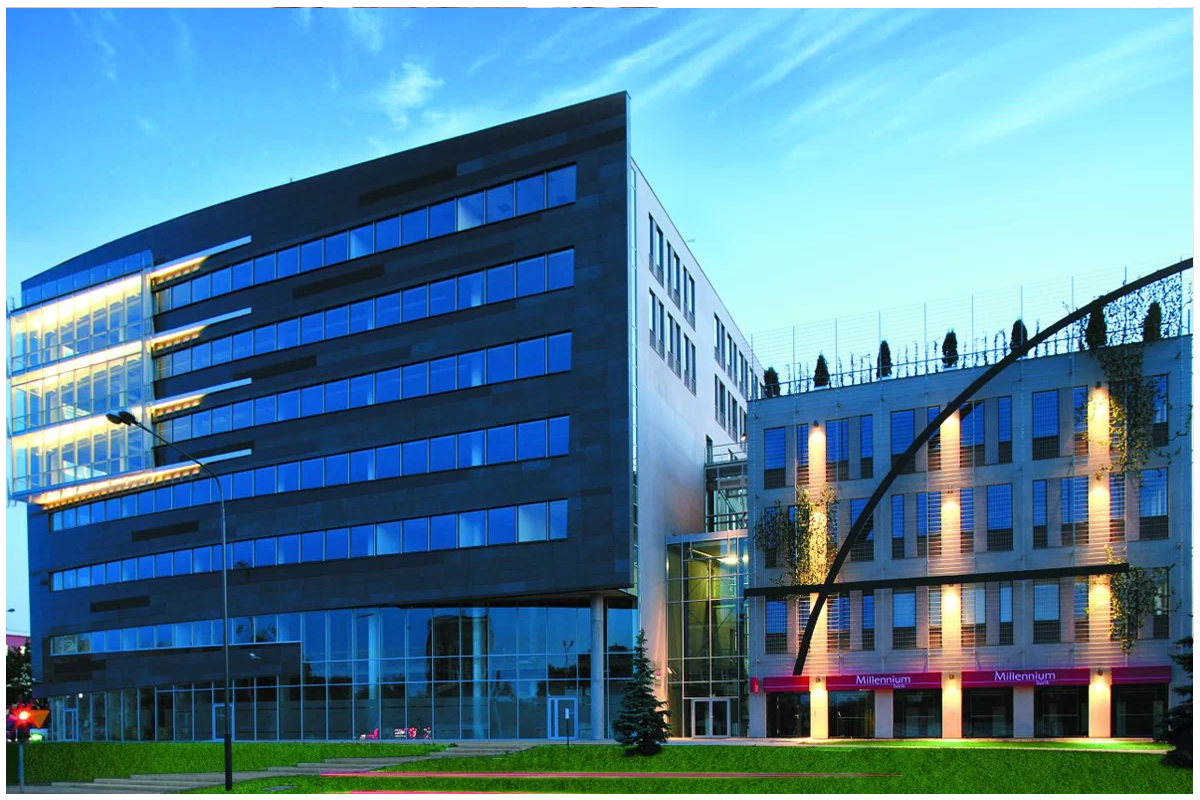 Forum 76. Business Center is a seven-storey, modern A-class office building. Modern architectural solutions offer effective office arrangement as well as comfortable and safe work environment for its users. The building is located in a prestigious location, at one of the most important intersections of Łódź (al. Piłsudskiego and ul. Kopcińskiego), in the vicinity of an entertainment and shopping center, accompanied by first and foremost Piotrkowska Street, Galeria Łódzka, the Silver Screen multiplex, restaurants and hotels. Such location guarantees its marvelous exposure and easy access by private and public transport. The office building of Forum 76. Business Center offers 7,000 sq. m of office and commercial space along with 100 parking spaces in a multi-storey car park.
Development Project: Forum 76. Business Centre.
Adress: al. Piłsudskiego 76, Łódź
Developer: Virako Sp. z o.o.
Designer: Archidea Sp.P.
General contractor: Condite Sp. z o.o.
Total surface: 12.000 sq. m
Construction start date: kwiecień 2008 roku
Deadline for putting into use: 2nd quarter of 2009
Website: Centrum Biznesowe Forum 76