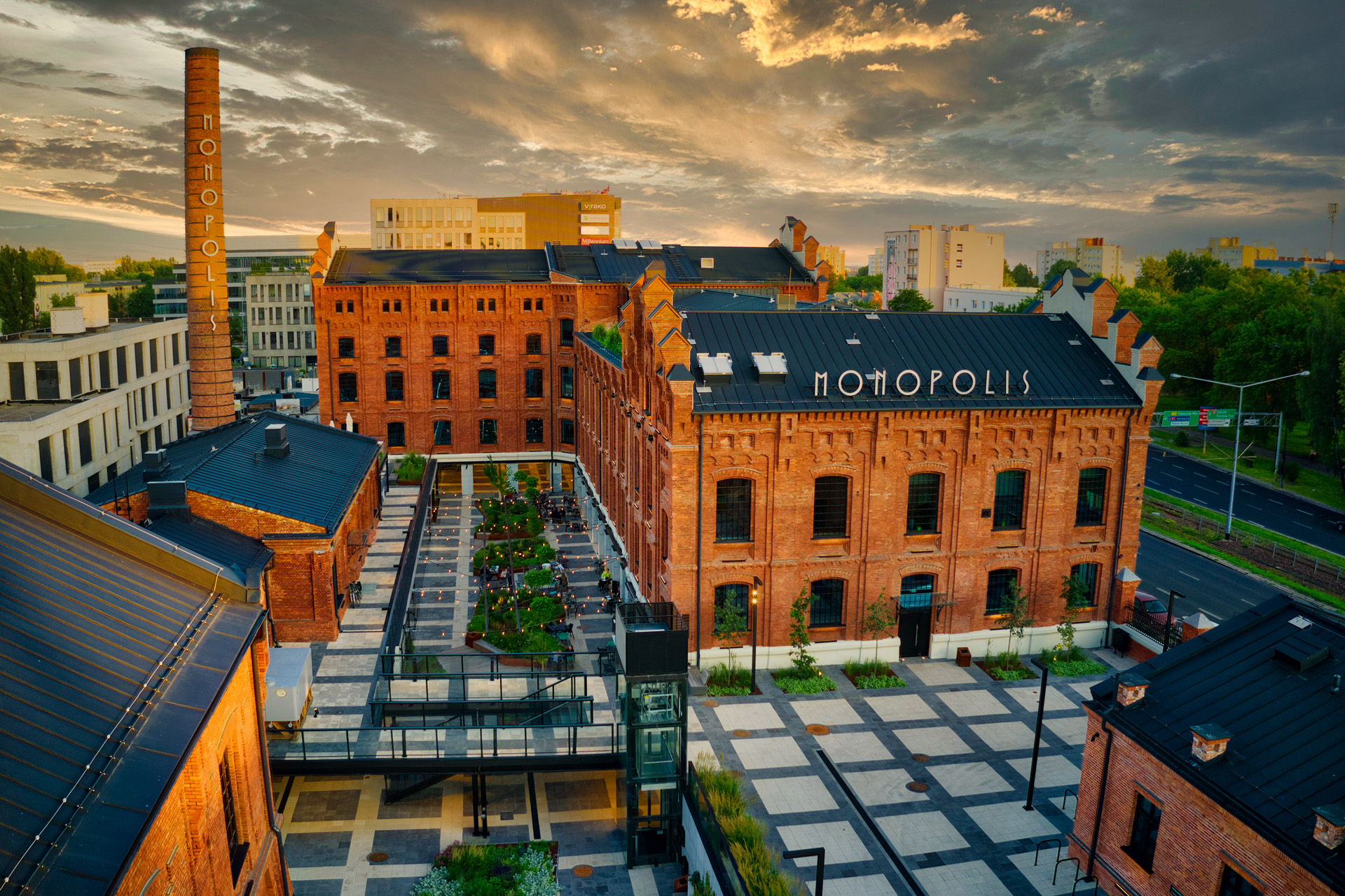 Monopolis is a unique project located in the center of Łódź. It combines modern offices as well as commercial and culture-related zones with a wide-selection of culinary offer. Its greatest asset includes the revitalization of the historic plants of Monopol Wódczany built in 1902. Historic buildings have been restored and transformed into a comfortable place for work and leisure. The entire facility will be complemented by two new office buildings.
Monopolis comprises 23,400 sq. m of modern office space offered for rent. Top-class offices were built in the main building of the former bottling plant, and in subsequent stages they will be located in two new buildings. Monopolis offers a space for nearly 2,500 modern workplaces.
Monopolis offers 5,000 sq. m of commercial premises intended for restaurants, cafes, wine bars, galleries, florists, car wash or a swimming pool with a fitness center. It is a multidimensional offer and an unusual combination of diverse areas of activity.
Development Project:: Monopolis
Adress: ul. Kopcińskiego 60 i 62, Łódź
Developer: Virako Sp. z o.o.
Designer: Grupa 5 Architekci
General Contractor:

General Contractor of Stage 1 – Budimex SA
Construction start-date of Stage 1 – February 2018
Construction completion date of Stage 1 – December 2019
General contractor of Stage 2 – Karmar Sp.  z o.o.
Construction start-date of Stage 2 – July 2020
Stage 2 construction completion date – 4th quarter of 2021
Total space: 30.245 sq. m
Construction start date: May 2017 (Stage 1)
Deadline for putting into use: June 2020
Website: www.monopolis.pl